Luke Cunliffe
Luke Cunliffe developed his particular training strategies and motivating expertise through combining his unique experiences as an extreme runner and highly successful business person, which he now utilises on a daily basis to motivate groups, teams and others.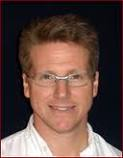 "With Cunliffe Associates in house training courses, your people can easily acquire the business networking skills and strategies they need for success. Through a flexible approach which can include consulting, training and coaching, your organisation builds targeted strategies for networking, referral building, and developing long-term business relationships. " Luke Cunliffe understands that each one of us can achieve success. Through the application of a sound strategy, good planning and a determined approach we are all capable of attaining our goals. His aim is to help people believe inthemselves so that they can step outside their comfort zone and succeed. Luke has competed successfully in over sixty marathons, ultra-marathons and extreme foot-races. He has written for Runners World Magazine, Mens Fitness and Running Fitness. He has appeared on television and radio, on NOW Sport, BBC Radio 5 Live and LBC Radio. When not racing, Luke runs an executive coaching practice based in central London, working in partnership with organizations to enhance the development and growth of their key individuals.

What he presents:

Motivating teams and individuals (Practical ways of ensuring staff are motivated to achieve the best results possible)
Planning and preparation (The importance of preparation cannot be over-emphasised - learn effective methods and planning practice)
Visualisation (How visualisation can be used in business to generate superior results)
Goal-setting and goal-achieving (The importance of goal-setting with techniques for achieving those goals)
Luke Cunliffe is an exceptional communicator who engages with audiences. As well as business topics, he speaks about his experience of competing in desert, mountain, Arctic, and jungle ultra-marathons.